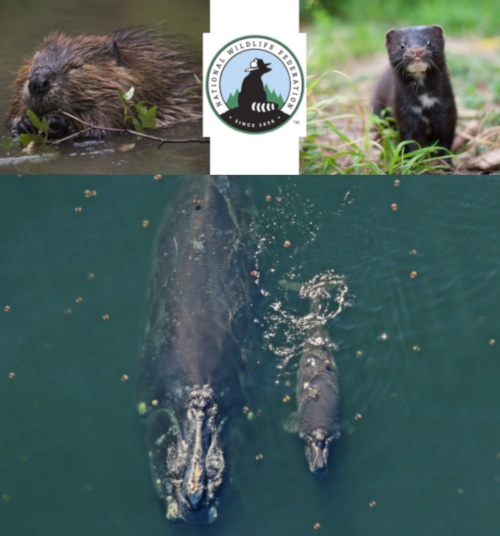 To strengthen protections for fisheries and promote responsible management of forage fish, National Wildlife Federation supports new bipartisan legislation. These populations—which include herring, shad, anchovies, and sardines—are critical to marine ecosystems, from larger fish to whales to seabirds, as well as commercial and recreational fishermen. The Forage Fish Conservation Act would help to address the steep decline in forage fish populations and the lack of protections in current law. Forage fish sustain ocean wildlife, as well as coastal communities that rely on fishing, wildlife tourism, and seafood sales.
"We know that small fish have a big impact in our ocean food webs," said Jessie Ritter, director of Water Resources and Coastal Policy for the National Wildlife Federation. "That's why a strategy to ensure smart, science-based management of forage fish species is so important to overall ocean health and sustainable fisheries. The National Wildlife Federation is grateful to Congresswoman Dingell and Congressman Mast for their leadership on this legislation, which will help ensure that forage fish not only survive, but thrive in their dynamic marine ecosystems."
Visit the National Wildlife Federation Media Center at NWF.org/News.
***
> The National Wildlife Federation launched the Artemis initiative to engage women conservationists in advocating for public lands and our shared outdoor heritage. Learn about the powerful voices they bring to the conservation movement: natwild.life/Artemis-WHM-2019
> Happy International Beaver Day! Beaver restoration is an important tool for improving watershed resilience in the western U.S. The "emerald refuges" created by beaver activity safeguard valuable wildlife habitat and provide firebreaks to protect human lives during wildfires. Learn more from the NWF Northern Rockies and Prairies team: natwild.life/beaver-restoration
> American mink rely on habitat free of heavy metal toxins & destructive invasive species. Learn how a proposal by Ohio River Valley Water Sanitation Commission (ORSANCO) to make optional the full adoption & implementation of the Ohio River Pollution Control Standards could harm this species and other wildlife: natwild.life/Mink-Ohio-River
The National Wildlife Federation is America's largest conservation organization uniting all Americans to ensure wildlife thrive in a rapidly-changing world. Follow us on Facebook, Twitter, and Instagram.
More ODU Conservation News – https://www.odumagazine.com/topics/headlines/conservation_odu_headlines/