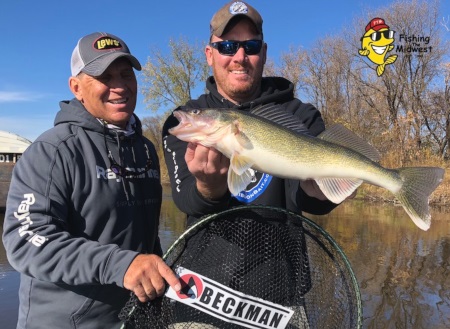 Fishing seasons have opened in some Midwestern states, are open-year 'round in others, and Minnesota's season opens this weekend! Much of the early season fishing in many areas of the Midwest is centered around walleyes. Walleyes are fun to catch, make great table fare, and spring is often "prime time" for catching them in many waters. This REEL-TIMES will center on spring walleye fishing and we'll also have our first 2019 open-water fishing reports.
Additionally, we'll give you a sneak peak at a new Fishing the Midwest boat and motor combination you may see on waters across the Midwest this spring. We'll introduce a new sponsor and look at a reel we've been using that recently received an award.
Please note, we've updated the format of this newsletter for better mobile viewing, because we know lots of you view it on your mobile devices. Also, please share this publication with your fishing friends and invite them to subscribe as well. They can subscribe in the upper left-hand corner of this publication when viewed in the browser. Thanks to you for subscribing!
Lots to cover, so let's get going! More from Fishing The Midwest