Expanding on the last two years of experience with the MOB+ system with its revolutionizing design and unique safety features we are taking things three steps further. By going from a wireless Man Over Board system supporting the connection of one FOB only, the new MOB+ Wireless Man Overboard System allows for up to four people to be connected at the same time.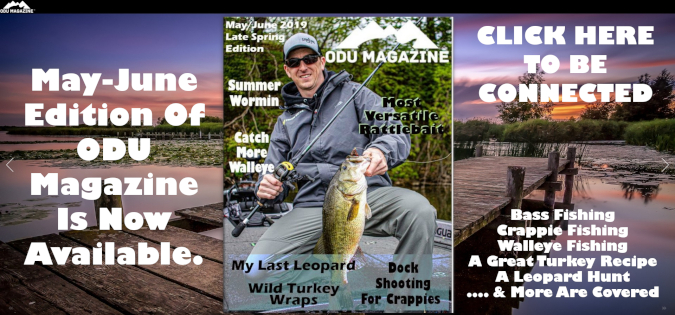 The MOB+™ Wireless Man OverBoard system is an innovative, ABYC compliant, life-saving safety device for your boat. It provides greater freedom of movement than a traditional kill switch lanyard, and stops the engine should you fall overboard. Up to four xFOBs can be connected to the xHUB™ at the same time, with one unit acting as the captain's stop unit, and the additional three as alarm units for passengers.
The system consists of an easy to install xHUB (mounted on or near the boat console) and a wearable xFOB™. The two communicate wirelessly with each other and stop the engine when the xFOB is submerged in water or is beyond range of the xHUB. The xFOB can be worn on your wrist, around your neck, or clipped to your PFD using either the xBAND™ or xTAG™ accessories. The waterproof xFOB™ has more than 300 hours of battery life, and is powered by an easy to change standard coin cell battery. The xHUB™ connects to your boat power (12V-24V) and to your engine stopping system. Intuitive and easy to use through a one-click user interface. Compatible with all major Outboard and most Sterndrive engine brands.
The MOB+ Wireless Man OverBoard System is announced in conjunction with the 2017 IBEX Show (19-20th of September) in Tampa, Florida, and will be showcased at the FELL Marine booth #3804. Additionally, the MOB+ is participating in the IBEX Innovation Award for safety products.
MultiFOB: Connect to four people to at the same time. Choose to connect an AlarmFOB with alarm only, or stop and alarm functionality. This unique feature enabled with the revolutionary WiMEA Protocol allows you to have any combination of alarm or stop functionality for your passengers, crew or pets onboard. Easily switch pilots while driving, secure any kids or pets onboard with either an alarm or have the engine stop if they fall overboard.
MOB Mode: MOB Mode (Man Overboard Mode) is the safety mode of the system. MOB+ will automatically activate shut down of the engine when the STOP FOB is submerged in 4 inches (10 cm) of water or travels out of range from the xHUB. When a FOB goes overboard, the xHUB sounds an alarm and flashes red in the light circle accompanied by flashing on the respective FOBs indication bar. This allows for identification of which of the connected FOBs that has fallen overboard. After 6 seconds, the system automatically activates Override Mode. In Override Mode, any passenger or crew on board can restart the engine without the need to interact with the MOB+ system. This allows for a quick recovery of the missing person in the water and enhances safety.
dStart: Enhanced man overboard safety feature; The system automatically re-engages the kill switch 6 seconds after a man overboard event, to allow any remaining passengers on board to restart the engine as normal without having to engage with the xHUB in the boat.
Secure Marine Wireless: The WiMEA® (Wireless Marine Electronics Algorithm) is a highly advanced marine security protocol and digital data processing system utilizing high-speed link and Unique ID Technology. It operates across several frequency channels and has 4D Antenna Diversity to avoid interference and unintended signal blocking. This makes it virtually impossible for any other wireless system to interfere with the operation of a WiMEA Wireless System. With the WiMEA Protocol all boaters can enjoy full freedom and safety for the first time, with 100% reliability.
Override Mode: In the event that you forget your xFOB or if it´s out of battery – don´t worry. You can easily override the MOB+ by holding the button on the xHUB for 10 seconds. The xHUB will give a sound signal and a yellow light signal every 30 seconds to indicate Override Mode is activated so you can start the engine(s).
The MOB+ is the latest solution from FELL Marine's expanding marine safety products, which focuses on developing technologies and innovations to enhance the boating experience. Whether fishing, taking family weekend trips, or working on the ocean, FELL Marine makes devices that are becoming essential tools for boating enthusiasts at all levels. Many Law Enforcement Agencies and leading OEM Boat builders have already started to adopt the MOB+ system, integrating this cutting-edge technology in their boats to provide their operators and customers total safety.
The MOB+ Wireless Man OverBoard System, will start shipping to consumers on September 18th, 2017. Coinciding with the product launch, West Marine, Bass Pro Shops, and West Marine Pro will be adding the system to their assortment. Leading boat brands such as Crestliner, Edgewater, and Brunswick CGP are offering the MOB+ as an option to their customers on 2018 models. The MOB+ Basepack (Base Kit with 1 FOB) will have a suggested retail price of $199.99; additional xFOBs to secure passengers onboard will have a suggested retail price of $39.99, additional wearables are available will have a suggested retail price from $19.99.
FELL Marine has pioneered new wireless technology and introduced the world's first wireless protocol, the proprietary WiMEA Protocol specifically for the marine environment. Being subject to interference from a harsh environment indulged in water and other EMC equipment such as radar and VHF the WiMEA Protocols ability to maintain 100% wireless reliability is setting a new standard for wireless technology. Allowing for a broad range of new innovative applications within the segment of wireless devices, both marine and others, dependent on high performance wireless capabilities. FELL Marine is an associate member of NASBLA, member of ABYC, NSBC and NMMA.
For more information about FELL Marine's products and services, go to www.fellmarine.com, www.fellmarine.com/blog/, and www.facebook.com/fellmarine. Join the boating enthusiasts dedicated to make boating safer without compromising their freedom!
For more information regarding media opportunities please email William Schwarz at media@fellmarine.com with your request.
To contact Paul Petani, Americas Sales Director, email him at paul.petani@fellmarine.com or call him at 615-337-9103.
About FELL Marine Inc.
FELL is a Norwegian and US based developer and manufacturer of marine electronics. FELL Marine Inc. is a subsidiary of FELL Group AS. FELL Group AS is incorporated in Norway, and its principal subsidiary is located in the US. FELL, FELL Marine, WiMEA, AutoMOB and UniqueID are trademarks of FELL AS and/or its subsidiaries.
For more information, visit FELL Marine's virtual pressroom at fellmarine.com/newsroom.