Renewed effort is underway to protect boater owners from putting unsafe ethanol-based fuel in their boats. "The new bill would recognize the failure of the current Renewable Fuel Standard (RFS) and its out-of-date ethanol-mandate, and make the necessary changes so there is a safe fuel for all gasoline-powered engines," said Nicole Palya Wood, Government Affairs program manager for BoatUS.
Introduced by Rep. Bob Goodlatte of Virginia, with 30 co-sponsors, the Renewable Fuel Standard Reform Act would cap the ethanol requirements at E10 (10 percent ethanol), would prohibit the use of corn-based ethanol in the RFS, require more advanced biofuels, and take into account actual, real-world production of biofuels when setting requirements.
——
Go here to ask your representative to support the reform act
——–
When the RFS was written in 2005, politicians assumed that gasoline use would continue to rise and mandated escalating amounts of biofuels  be blended in. Since 2005, however, gasoline usage has actually dropped steadily. But under current law, E15 (15 percent ethanol) is being forced into the marketplace to maintain the mandate.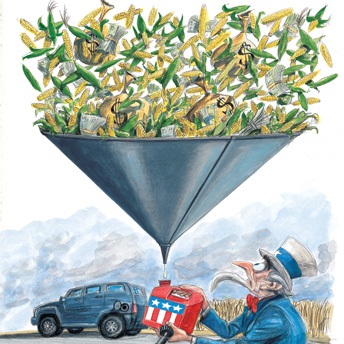 Continue reading this article at this LINK.…
—–
Join ODU Magazine on Facebook here at this LINK…..
Join ODU Magazine on our Twitter fishing site here at this LINK…..
Join ODU Magazine on our Twitter hunting site here at this LINK…..
.