I have a complete section of my home devoted to my fishing and hunting gear.  Believe me I have no shortage of rods, reels and tackle.  Some of my gear is pretty old.  Heck, some of it is not even made any more.  I have reels that are over 30 years old and are still going strong.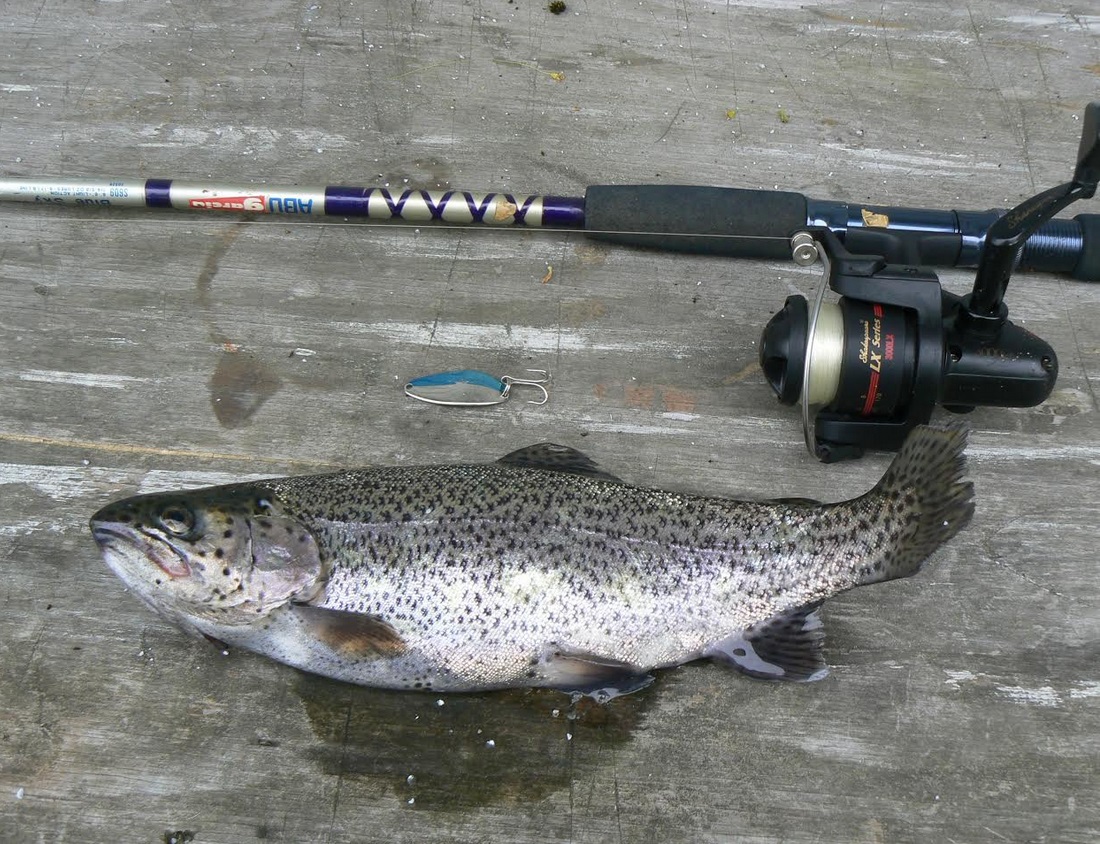 When I started this challenge I went through my gear and what I found shocked me, though it shouldn't of.  Most of my stuff is foreign made.  Why?  Because that is what is on the shelves.  As I have stated in previous sections, I'm not to get rid of what I have, but going forward I will replace my gear with American made products when needed.  With that mindset I began my search and this is what I found.
Rods & Reels:
    Yes, there are American made rods and reels out there, but sadly, many of them fall into that "custom" class.  The ones that only the top 1% of this country's population can buy.  In other words, way out of the price range of the average angler like you and I.  How many of you have ever snapped a rod in the car door?  I know I have and I would much rather lose a relatively inexpensive rod to my own carelessness than one that cost me my left kidney to get.
    Another thing that I found was that even though the rods were being made in the U.S., the pieces being used in many cases are not.  Chinese made blanks and Japanese made guides make up most of the parts.  You might as well buy a rod made in China and save yourself some money.
Line:
    Most of the top name fishing lines are made here in the U.S. though there are a few being made in Japan.  Just read the package if that concerns you.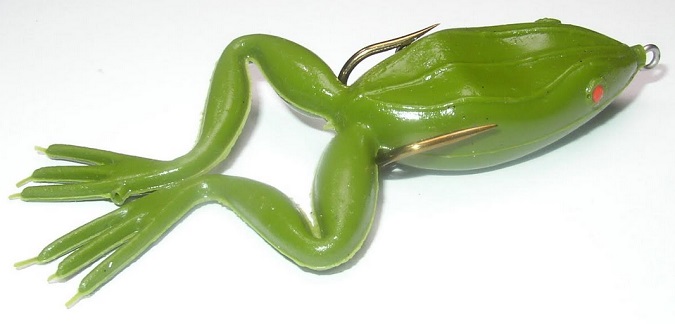 Soft plastics:
    Here again, most are produced here in the U.S.  Read the package carefully as some are made in China and elsewhere.
Lures:
    There are some great American made lures out there.  Some are time tested while others are just start-ups.  Read the package carefully.  Some lures are marked "assembled" or "designed" in the U.S.  This is just a marketing ploy to make you think you are buying American.  These lures are really made in China, Mexico or elsewhere, or the parts come from other places and the lures themselves are put together here.  Buyer beware.
Thomas Spinning Lures:
    Thomas Spinning Lures are made in Pennsylvania and are some of my go to lures when trout fishing.  www.thomaslures.com
Acme Fishing Lures: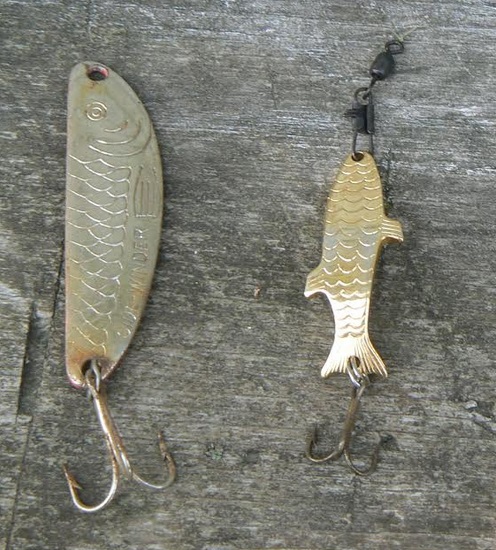 Acme Fishing Lures are made in Wisconsin.  Their Little Cleo is a fixture in both my fresh and saltwater tacklebox.  www.acmetackle.com
Mann's Bait Company:
    Mann's Bait Company is out of Alabama and they put out a variety of baits that should have a home in every bass angler's tacklebox.  www.mannsbait.com
Lunkah-Huntah:
    Lunkah-Huntah is a small company producing some really good tungsten jigs out of Massachusetts.  Because of the new regulations regarding lead, I have switched over to tungsten and these are some of the ones I use. www.lunkah-huntah.com
Snag-Proof:
    Snag-Proof is out of California and they are the original "frog" type lure.  If you are going to fish these baits you might as well go with the one that brought you to the party. www.snagproof.com
Rocky Ledge Tackle:
    Rocky Ledge Tackle baits are hand-poured pewter spinner baits that are designed, made and painted right here in New Hampshire.  Sick of having to "fix" lures to meet his needs, owner Jim Migliozzi decided to make his own.  Rocky Ledge Tackle baits are designed with the Northern angler in mind.  www.rockyledgetackle.com
Davis Bait Company:
    Davis Bait Company is another one of those Alabama tackle companies.  While we have some great bass fishing here in the Northeast, those guys and girls down South certainly know their bass fishing.  Topwaters, spinnerbaits, swim baits and others.  Davis has them all.  www.davisbait.com
Striper Maine-iac Custom Tackle:
    Don't want to leave the saltwater anglers out of the mix so here you go.  Hand-made in Maine, the plugs made by Ron McKee at Striper Maine-iac will catch everything from stripers and blues to tuna.  You can reach Ron at stripermaineiac@yahoo.com
Hooks:
    Whether you are bait fishing or replacing the hooks on your lures you can't go wrong with Eagle Claw.  They are made in Colorado and they are the only hooks you will find in my tacklebox.  www.eagleclaw.com
    This is just a few of the American made lures out there.  Some you may never see on the store shelves so you need to do some homework and ask for the ones you want.  Go to the numerous fishing and outdoor shows that are going on during the winter and see what is out there.  You may be surprised at what you find.