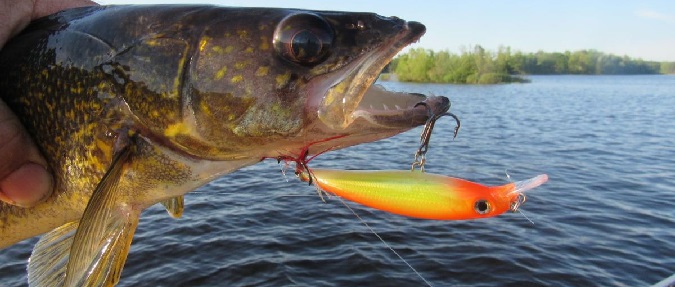 A new study by UW-Madison researchers says Wisconsin needs to change its approach to walleye management to halt decades of "hidden overharvest."
A coveted trophy for anglers, a supper club mainstay and a staple of traditional Ojibwe diets, the cool-water fish has suffered a nearly three-decade decline as climate change and development have taken their toll on its habitat.
Since 1990, the walleye population in Wisconsin's ceded territory — roughly the northern third of the state — has fallen by 36 percent, according to data from the state Department of Natural Resources and the Great Lakes Indian Fish and Wildlife Commission.
"The game changed, and the rules didn't," said Holly Embke, a graduate student at UW-Madison's Center for Limnology and lead author of the study.
For the past three decades resource managers have calculated walleye harvest limits based on fish abundance, or the number of fish in a lake, Embke said. They don't take into account factors like the size of the fish, how fast they're growing and how many offspring they have each year.
But as warming waters have ushered in new competition from species like bass, walleye simply aren't reproducing as fast as they once did.
Embke likens it to a savings account, where abundance is the balance and production is the interest rate. Take out more than you generate in interest and your savings shrink. Eventually those withdrawals begin to have an outsize impact on what's left.
In 1990, it took about four and a half years for a walleye population to fully regenerate. By 2017, that same population needed six years.