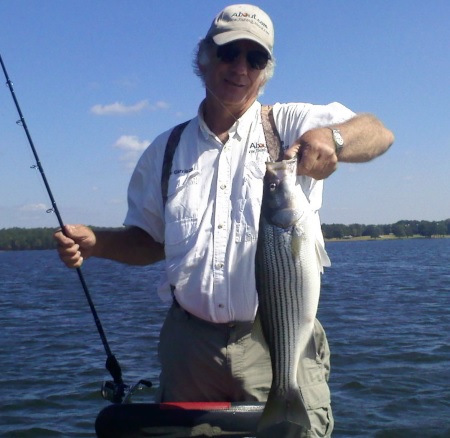 I never met a fish I didn't want to catch.  Some of my first memories are of following my grandmother to  local creeks and ponds and fishing with a cane pole and live bait for anything that would bite.  That was over 55 years ago, so I have been fishing for a while….
In 1974 I joined a bass club and am still in it, fishing tournaments every month in that club and the second club I joined in 1978.  I love club bass tournaments and don't miss any.  But I also love catching any kind of fish, from bluegill in my pond to halibut in Alaska.  I have had the chance to catch fish in many places in my life.  One of my favorite memories is standing in a stream in Alaska catching salmon on a fly rod on my 60th birthday.
Visit Ronnie's website at https://fishing-about.com/.
If you have questions, tips or comments, email him at ronnie@fishing-about.com. Enjoy more from Ronnie's Ramblings and always click the link at the end of an article to to see it in it's entirety.