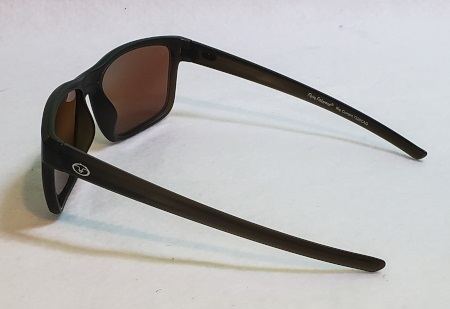 I have enjoyed the reasonably priced and high-quality Flying Fisherman Sunglasses over the past several years and recently had the enjoyment of what has become one of my favorite pair of sunglasses, the Flying Fisherman Rip Current 7320. 
Made for the large size head such as my melon and weighing in at a mere ounce. Not once have I had my eyes or nose sweat while wearing them. The TR-90 black frame same material used in toothbrushes makes these frames virtually indestructible.  The RhinoLenses™ are shatter proof and tough and come in polarized lenses and in the following colors, Smoke, Smoke Blue-Mirror, Amber and Amber-Green Mirror. I chose Amber-Green Mirror since green is for sunny and low-light environments. Also, great for water which is important to me. Wearing these have been very comfortable and the green tinted lenses have been a God send.
Overall, I have made these my everyday polarized sunglasses and have found them perfect for days on the water fishing or just for recreation.  Like I mentioned earlier, air flow works great keeping eye and nose dry even on the sunny days. Priced at a reasonable $69.95 and comes with a 1-year warranty.  Included with your sunglasses is a microfiber drawstring case that doubles as a cleaning cloth. These lenses provide 100% UVA and UVB protection and are scratch and shatterproof resistant.
Review written by Gary Elliott facilitator of
Like us on Facebook at /GarysOutdoorNewsandreviews
More ODU Writer Articles – https://www.odumagazine.com/topics/headlines/featured-outdoor-writers/from-the-desks-of-the-odu-writers/