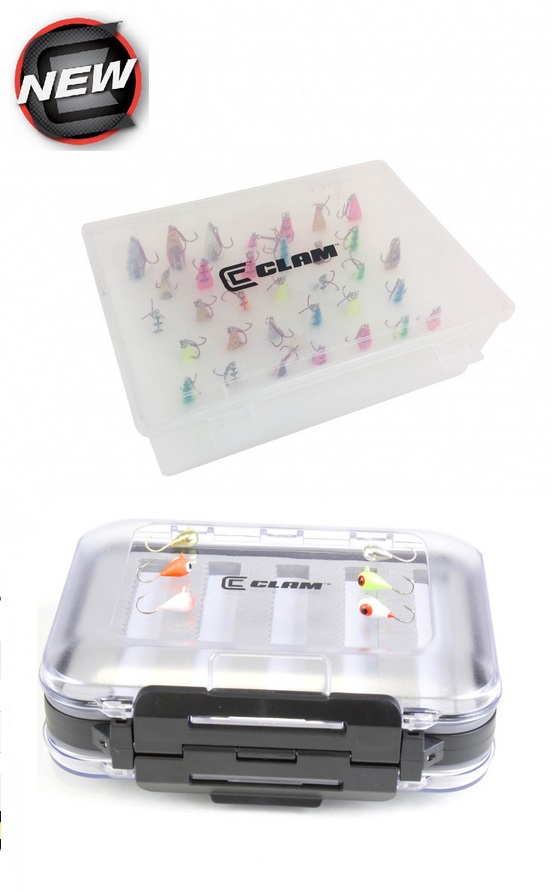 Extra Large Deluxe Spoon Box – Say goodbye to messy and oversized tackle boxes. Clam Deluxe Spoon Boxes are conveniently sized to help keep your tackle organized. Specially designed for ice anglers, the deluxe spoon box keep your spoons organized and tangle free. And the case is clear so you can identify your spoons. New for 2018/2019 is the XL Spoon box that can hold up to 104 spoons.
Order link – http://stores.clamoutdoors.com/new-for-2018-2019/extra-large-deluxe-spoon-box.html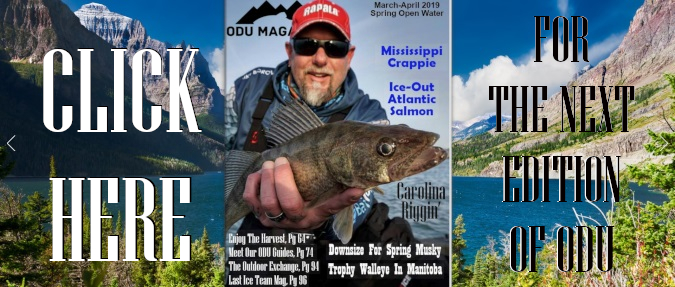 Drop Jig Kit with Jig Box – New from Clam Pro Tackle is Small Jig Box & Medium Jig Box packaged with our new Drop Jig 6 pack Kit. Everything you need for a day on the ice. Makes a great gift for that someone special or when heading on a destination trip. The best colors to match any fishing condition whether it is sunshine and clouds, dawn or dusk, deep or shallow. Hand picked colors from Ice Team all in a convenient tackle box ready for a day on the ice.
Order link – http://stores.clamoutdoors.com/new-for-2018-2019/drop-jig-kit-with-jig-box.html