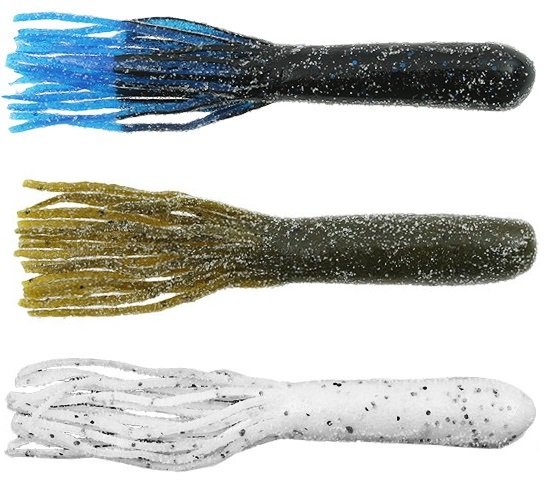 One of the best ways I have found to practice on bedding fish is to walk the banks of ponds and lakes. There are several advantages to bank fishing versus being in a boat. The first is you don't have to worry about boat control which allows you to spend more time studying the bass's behavior. Second is that you are up higher which gives you an edge in seeing the fish. Third is I do not have to go home and hook up my boat which takes time and by walking the bank I can find them much quicker.
Generally I will take two rods with me. The first is a bait casting rod and reel rigged with either a Strike King Rodent or a Strike King Denny Brauer Flipping Tube. I prefer white since it is easier to see but I also carry a more natural color like green pumpkin or a watermelon red.
The second rod is a spinning outfit rigged with a drop shot. I tip my hook with a Strike King Z Too in white. Both set ups work well and by having more than one outfit, sometimes that alone will trigger a strike.
Once I have located a bass on a bed, I will find the correct angle to make a good presentation to the fish. I will watch the fish's behavior and if she starts to circle the bait, then it is only a matter of time. I generally try to aggravate the fish with one lure and then switch to another to provoke the strike. If the fish doesn't seem interested, I simply walk down the bank until I find one that is willing to eat.
Bank fishing for bedding bass is not only fun, but it will help you become a better sight fisherman. You can spend all day walking or make a quick trip out of it. Most of us grew up fishing from the bank and it is a nice little break to get back to how we started fishing.