Jared L.Mertens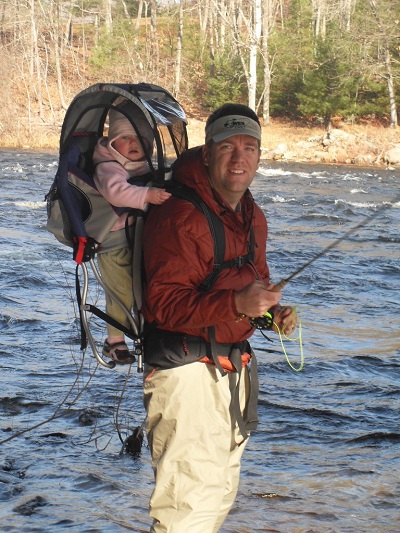 I am a third generation fly fisherman. I started this trade at the ripe age of seven and it has been my obsession since. I started as a trout guide/ safety kayaker out in Colorado on the Arkansas River. In 1999 I became the manager at Fishing the Cape on Cape Cod. Here I also was an Orvis endorsed Guide and instructed in the Orvis Saltwater Fly Fishing School. I then founded my own business called Kayaking the Cape....Fly fishing charters out of a kayak for Striped Bass, Bluefish, False Albacore and even Bluefin Tuna. I was a personal guide/ sales associate in Key Largo,Florida at the Ocean Reef Club, which lead into destination fly fishing schools and other trips throughout the globe like Alaska, Colorado, Mexico, Bahamas, Florida Keys, British Virgin Islands just to name a few. We would chase fish up to great magnitude like Marlin or even a tailing carp.

Upon moving to Maine I worked for LLBean in their hunt/fish store and was a fly casting instructor in the Outdoor Discovery School. This is when I fell into another obsession, Tournament Casting with a fly and spin rod. I started tournament casting back in 2003 at the Golden Gate Casting Club. I received a bronze medal in the 2006 ACA National Championships in Long Beach, California. It was for the Angler's Fly event with a cast of 183ft. In the same tournament, I cast my personal best of 200ft in the Single-Hand fly distance event. The same year, I was a member of the 2006 USA Casting Team for the World Casting Championships in Ireland.

Currently I work for Cabelas as an outiftter in their retail store in Scarborough, Maine. I work in the fly shop, where as a FFF certified casting instructor, I have incorporated weekend casting clinics where prospective buyers can actually try the rods before they buy them. I teach basic instruction to novices and more advanced techniques to those with more experience in the field. I am very enthusiastic and passionate about fishing/ fly fishing and love to share my knowledge with those around me!

Thanks,

Jared
This e-mail address is being protected from spambots. You need JavaScript enabled to view it